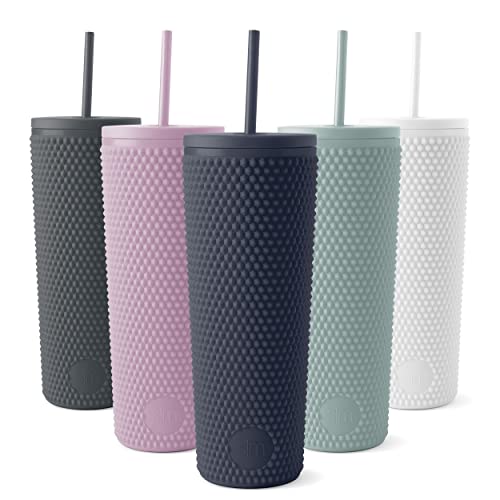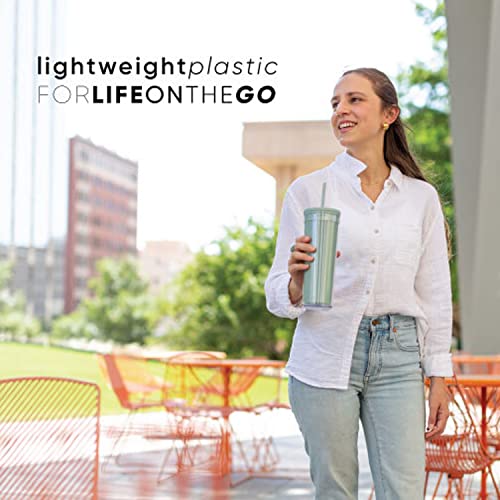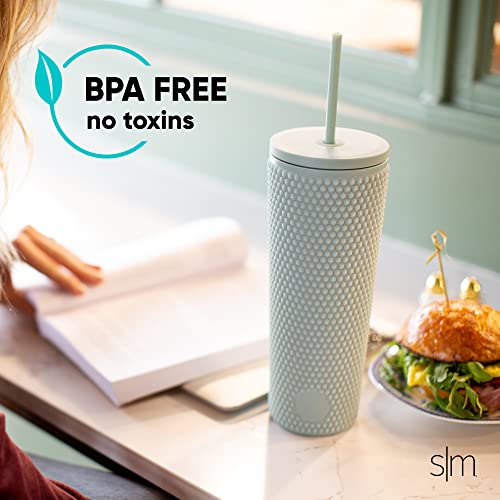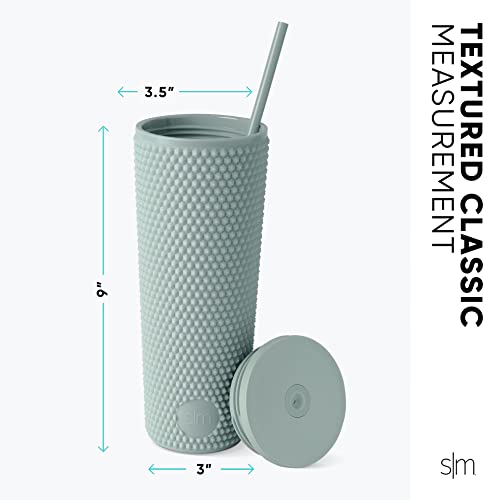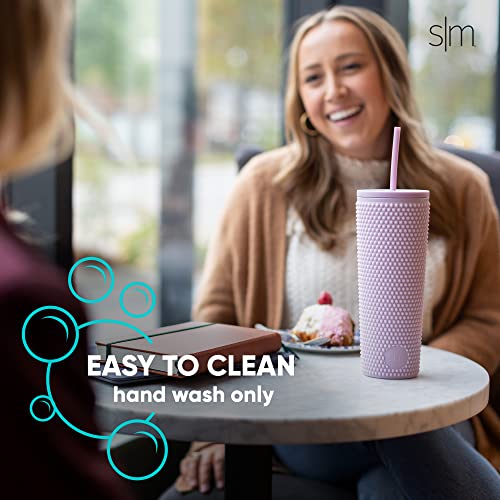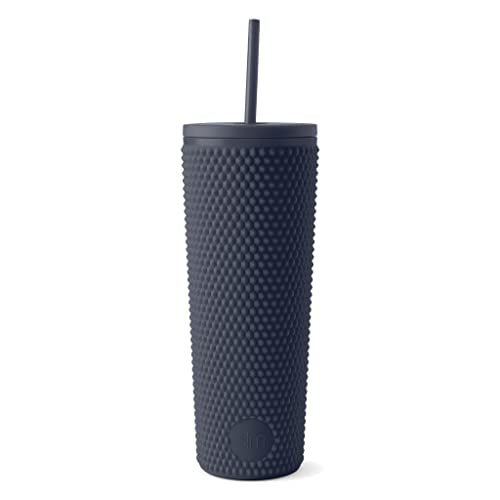 Simple Modern Plastic Matte Studded Tumbler with Lid and Straw
Sale price
$14.99
Regular price
Simple Modern Plastic Matte Studded Tumbler with Lid and Straw
Sale price
$14.99
Regular price
Brand: Simple Modern
Color: -Deep Ocean
Features:
Cupholder Friendly: Reusable plastic tumbler is perfect for travel, a coffee shop or Starbucks cups refill, and relaxing at home.
BPA Free: Made with lightweight AS Plastic
Leak Resistant: Straw lid is splash proof and comes with two straws
Your Aesthetic: Select your favorite design to be your Emotional Support Water Bottle.
Limited Lifetime Warranty
Binding: Kitchen
model number: Plastic Tumbler with Straw Lid
Part Number: Plastic Tumbler with Straw Lid
Details: The Simple Modern Classic Studded Texture Plastic Tumbler is double walled insulated to reduce sweating and protects from perspiration and cup rings. The double wall also keeps your drink hot or cold for longer. Our reusable tumbler is perfect for a refill at Starbucks or your favorite coffee shop. The cup comes with a straw lid and two reusable straws. The Classic tumbler is made from BPA free AS Plastic and fits most cupholders.
EAN: 0191719211457
Package Dimensions: 11.0 x 5.0 x 5.0 inches