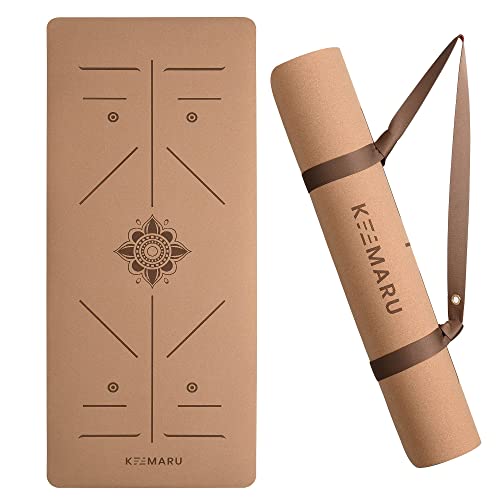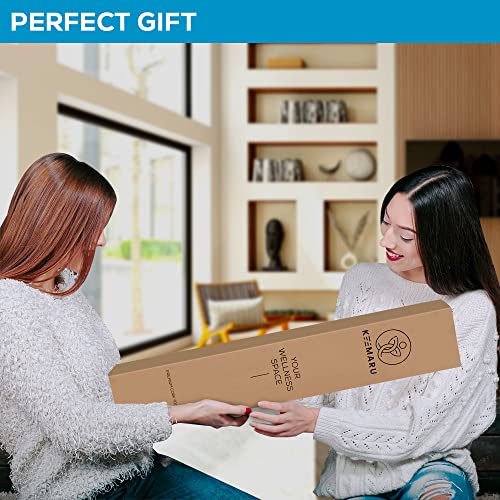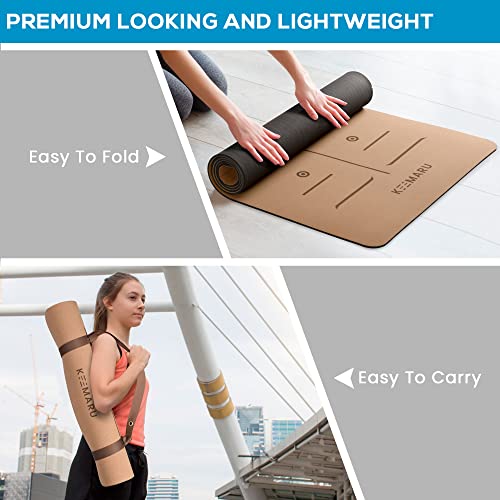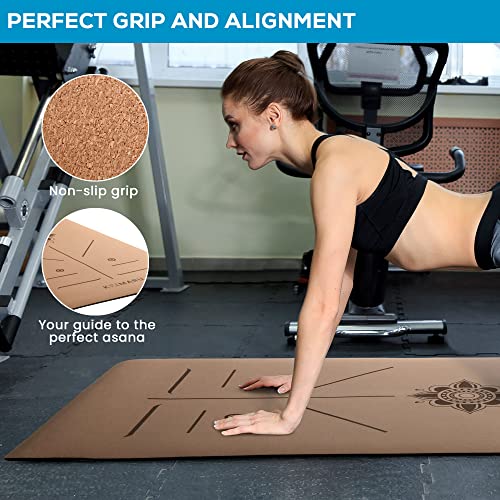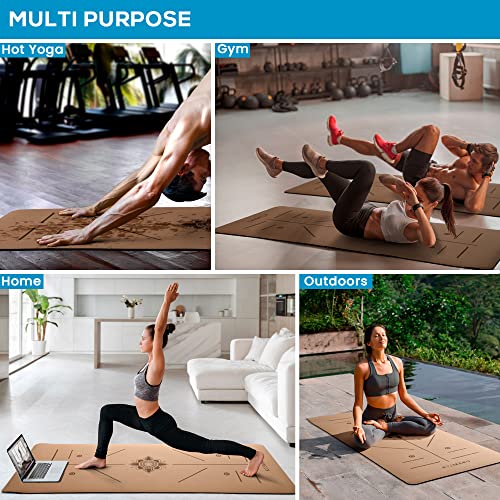 KEEMARU Premium Cork Yoga Mat - Extra Large and Extra Thick Yoga Mat (7mm) - Non-slip Mat - Non Toxic - Comes with Premium Yoga Mat Strap - Hot Yoga Mat
Sale price
$79.99
Regular price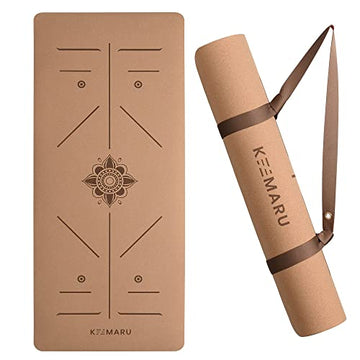 KEEMARU Premium Cork Yoga Mat - Extra Large and Extra Thick Yoga Mat (7mm) - Non-slip Mat - Non Toxic - Comes with Premium Yoga Mat Strap - Hot Yoga Mat
Sale price
$79.99
Regular price
Brand: KEEMARU
Color: natural cork
Features:
EXTRA LARGE AND EXTRA THICK mat (183 cm x 80 cm x 7mm) for your worry free and comfortable practice or workout. This yoga mat provides more than enough space for exercise, perfect cushioning for joints and is ideal for novices as well as long time practitioners. It suits people of any shapes and sizes.
PRACTICAL AND FUNCTIONAL - It is great both as a home workout mat and as a gym mat. It can be used indoors and outdoors - providing great cushioning and support during yoga practice, meditation or workout regardless of where you are - at home, gym, yoga studio or under the blue sky.
PREMIUM MATERIALS - eco friendly cork surface provides superior grip which becomes only firmer when your hands get wet during the practice. At the beginning of the practice you might want to spray some water on your hands or a mat to start off with the superior grip right away. The mat is ideal for hot yoga, bikram or any high intensity practice.
EQUIPPED WITH A PREMIUM YOGA STRAP. The yoga mat comes with a premium yoga mat strap which can be used both for carrying the mat and also during your practice. You do not need additional bag to carry the yoga mat around.
PERFECT GIFT. We took an extra effort in trying to deliver the best customer experience to yoga lovers. This premium set of Cork yoga mat and Yoga Strap can be used as a thoughtful gift to your loved one or yourself. It comes in an elegant box, so you do not need to worry about additional wrapping.
UNIVERSAL DESIGN FOR WOMEN AND MEN: improve your posture and alignment with this premium yoga mat featuring clear and precise a;lignment lines. Designed for both men and women, this mat is the perfcet choice for yogis of all levels who want to take their practice to the next level.
Details: KEEMARU Premium Cork Yoga Mat Extra Long Wide and Thick with Alignment Lines Durable Women Men Indoors Outdoors Extra Cushioning
EAN: 0860008724328
Package Dimensions: 32.5 x 6.1 x 6.0 inches