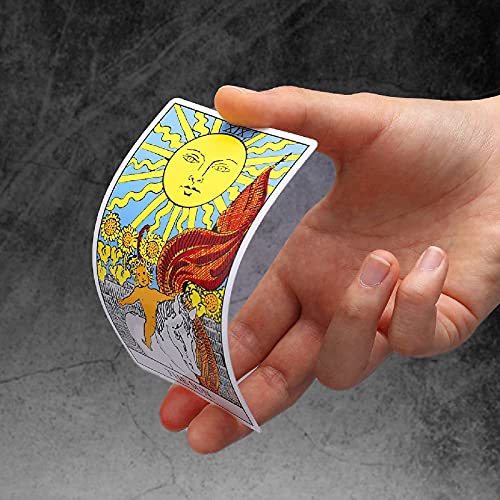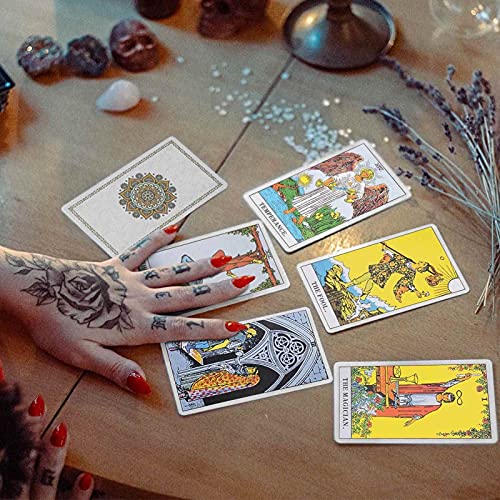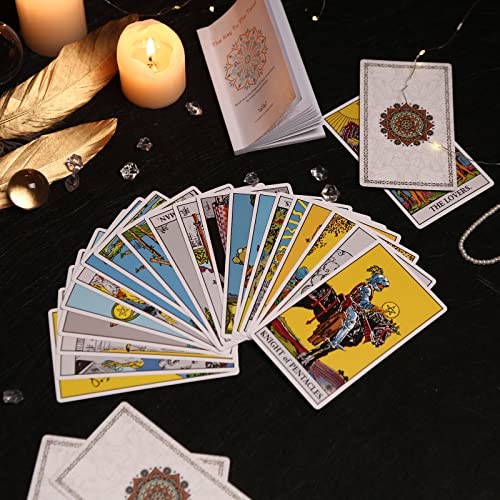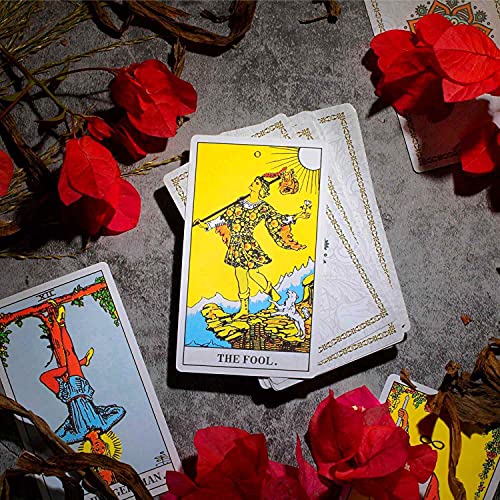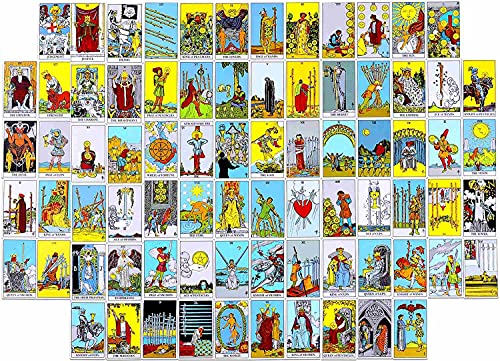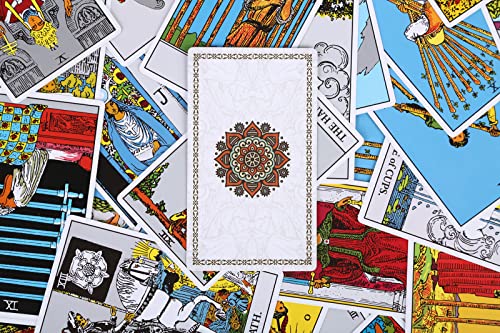 Sale price
$15.95
Regular price
$22.99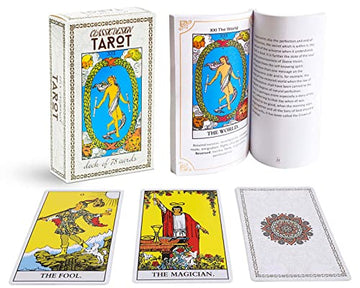 Tarot Raider Waite
Sale price
$15.95
Regular price
$22.99
Color: Multicolor
Features:
Original Tarot Cards Deck: Designed in 1910 by Pamela Colman Smith under the direction of Arthur Edward Waite.
Back To The Original: More respect and restoration, closer to the pure soul and know yourself without any distractions.
Smooth Finish Cards: More comfortable touch and shuffle experience, immersed in the world of tarot to explore destiny. Suitable for beginners as well as tarot enthusiasts.
Thick Cardstock: Durable 350 GSM paper surface, toughness and hardness compatible, long-term use and collection.
By Using The Tarot: The tarot is the most marvelous tool for self knowledge and self-illumination. it always is willing to show you where you are in your personal process.
Binding: Toy
model number: Dionys-us
Part Number: Dionys-us
Details: Tarot deck cards set: One classic tarot deck 78 cards (22 major arcana tarot deck + 56 minor arcana tarot deck) One guidebook (tarot reading book with color illustrations) Specifications: Card size: 4.75 x 2.76 in (standard tarot size) Guidebook size: 4.75 x 2.76 in Get this tarot cards: 350 gsm durable cards with smooth finish Faithful to the classic original, premium color restoration Pure white and patterned box make this tarot have higher collection value Guidebook for those who want a quick meaning of the cards and how to use them
EAN: 8011605898178
Package Dimensions: 4.9 x 2.9 x 1.5 inches
Languages: English