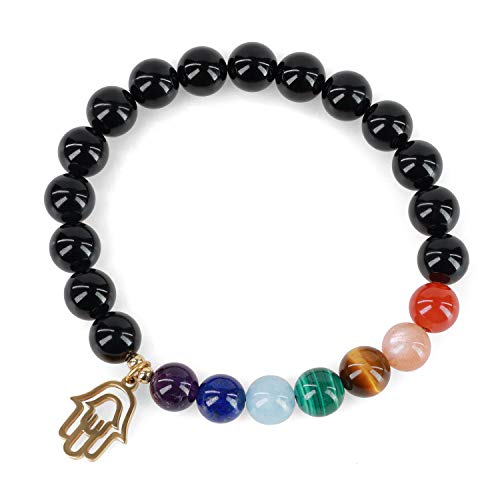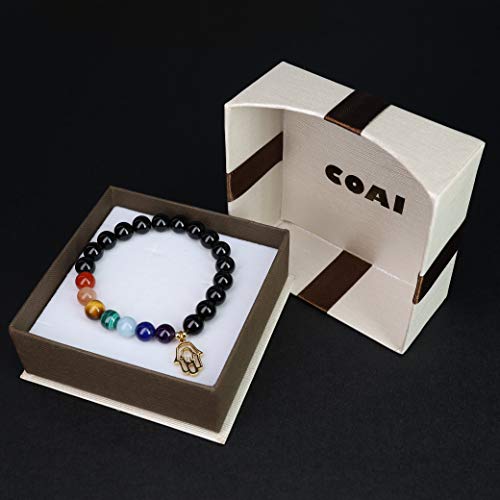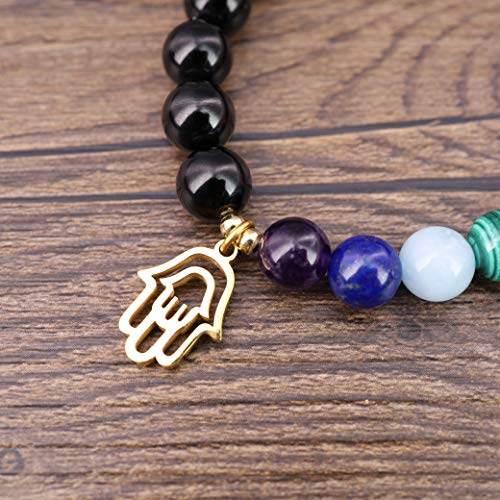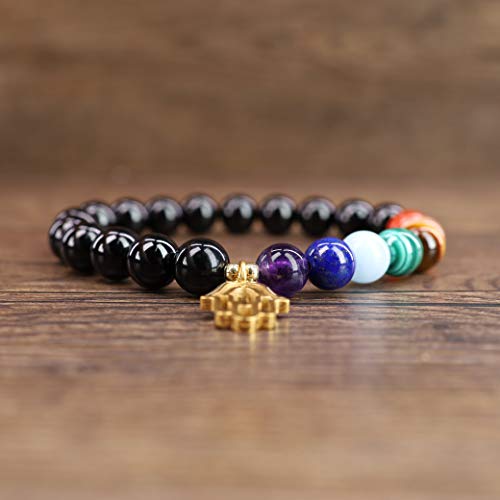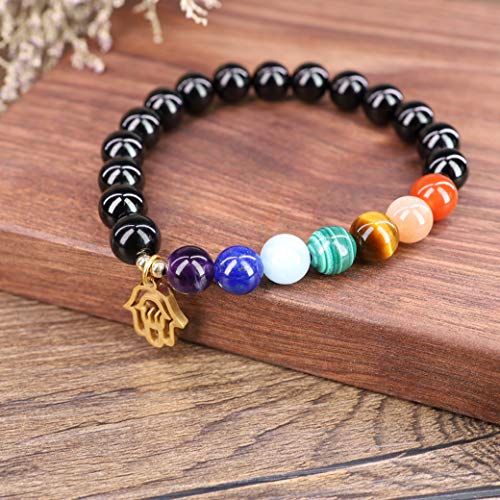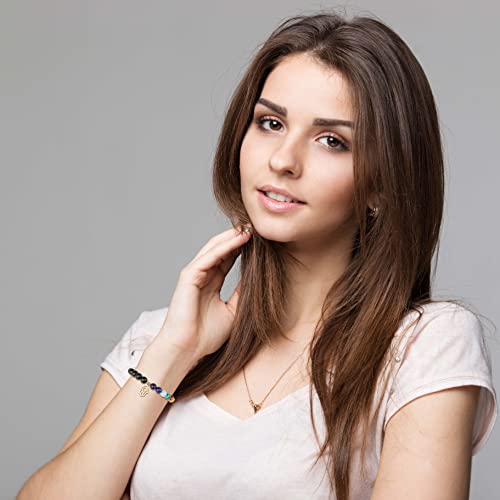 COAI Hamsa Hand 7 Chakra Black Tourmaline Stone Bracelet Women S
Sale price
$20.99
Regular price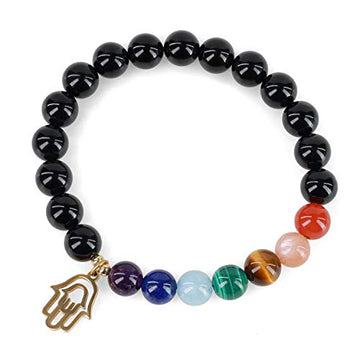 COAI Hamsa Hand 7 Chakra Black Tourmaline Stone Bracelet Women S
Sale price
$20.99
Regular price
Brand: COAI
Color: Black
Features:
8mm Stone: Black Tourmaline(Birthstone of October); 7 Chakra (Red Agate, Sunstone, Tiger Eye, Malachite, Aquamarine, Lapis Lazluli, Amethyst)
Inside circumference of this stone bracelet is 6.5"(16.5cm); For wrist size of 5.75-6.5"(15-16.5cm)
7 Chakras are energy centers in our body in which energy flows through in balance with each other
7 Chara bracelet, decorated with hamsa hand charm, could be a protection amulet since hamsa hand represents blessings, power and strength
Come with GIFT BOX; 180 Days warranty & free replacement service
Binding: Jewelry
model number: COAI-648-1
Part Number: COAI-648-1
Details: This 7 beaded chakra tourmaline bracelet decorated with hamsa hand charm, could be a protection amulet. Which combines, the healing properties of 7 chakra beads with the symbolic meaning of hamsa hand.

Hamsa Hand
Hamsa hand is the symbol of good luck and protection against the evil eye. The wearer of the hamsa hand can wear it facing up or down and is thought to give the owner success, harmony, and also protection from the ayin ha'ra, also know as the evil eye.

7 Chakra
An unbalanced energy field may cause a blockage in the flow of energy. Different colors are related to each chakra, and therefore you can adapt stones to the chakra according to the color of the crystal.

Black tourmaline is said to protect you from dark art and ward away jealousy, evil, anger, hatred and negative feelings and bring about peace and harmony.

You will get stunning when you holding our energy chakra bracelet.
EAN: 0630184939256
Package Dimensions: 3.9 x 3.9 x 1.8 inches