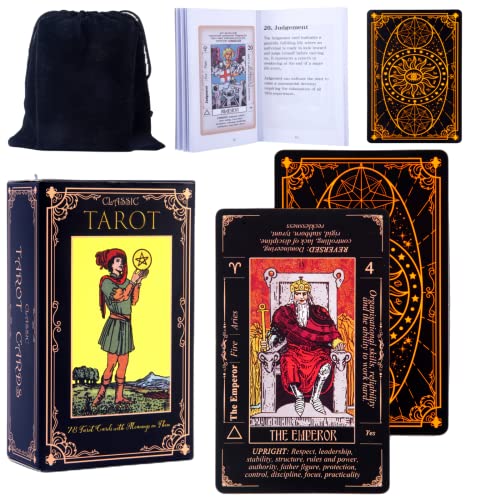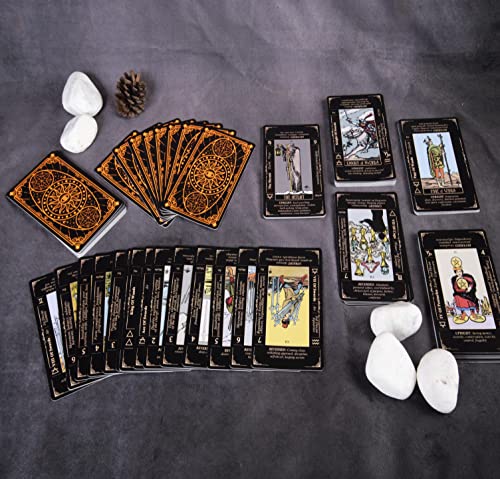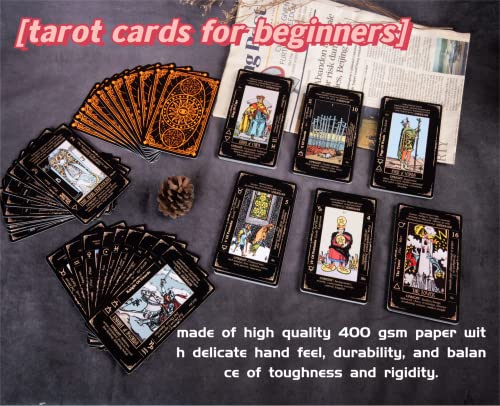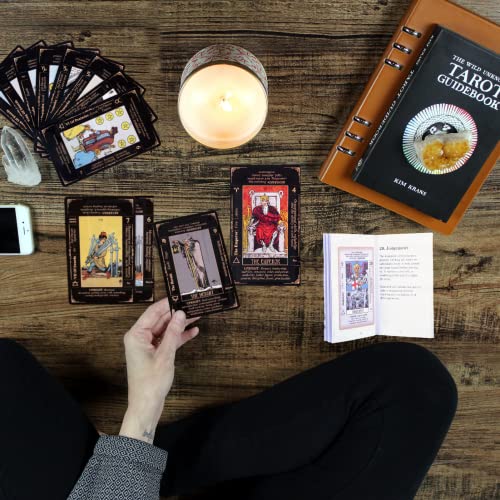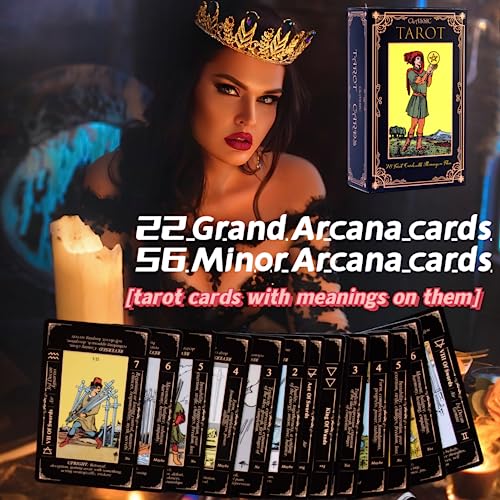 Classic Tarot Cards Deck Guide
Sale price
$15.55
Regular price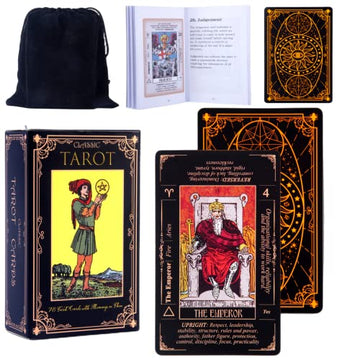 Classic Tarot Cards Deck Guide
Sale price
$15.55
Regular price
Brand: King's palace
Color: Black、
Features:
♔The Perfect Tarot Cards for Beginners: This is the perfect tarot cards deck for beginners to learn quickly and become an expert, you don't have to google many times for a simple interpretation, each card is fully marked with information which is very helpful for you to use.
♔ Tarot Cards with Guide Book / Linen Tote: This tarot cards set comes with a colorful guide book with detailed explanations for each card. Making it easier to learn and use, a durable black velvet pouch provides storage while protecting the cards from negative energies.
♔Tarot Cards With Meanings On Them And Rich Information: the 78 tarot cards deck have keyword explanations on the front, including elements and symbols, signs or planets, yes/no answers, numerology, and more. the interpretation of this information can better help you analyse ,help you make accurate predictions.
♔Durable thick cardstock production:Tarot cards are made of high-quality 400 GSM paper, which is durable and achieves a balance of toughness and hardness. We choose black as the main color, this design allows you to focus more on making predictions
♔Continuation Classic: Our Tarot cards continue the ancient Western art of prediction, where you analyze the symbolism of the cards by placing randomly selected cards in designated positions (spreads). Each Tarot card has a symbol that indicates your inner thoughts, subconscious motives, hidden fears and desires, and your personality.
model number: Begginer Tarot deck
Part Number: TLP001
Package Dimensions: 5.9 x 3.9 x 2.4 inches